TRAINING WORKSHOP "APPROACHES TO EFFICIENT WATER RESOURCE MANAGEMENT BY BWO AMUDARYA AND ITS TERRITORIAL BRANCHES IN THE CONTEXT OF CLIMATE CHANGE"
On May 4-5, 2017, a training workshop was held under the PEER project "Transboundary Water Management Adaptation in the Amudarya Basin to Climate Change Uncertainties" in Urgench.
The workshop was held to:
present results of the first project year and discuss future plans
instruct the staff of BWO and its territorial branch in approaches to efficient water resource management in the context of climate change
organize practical training on the tools (models): planning zone model and crop water requirements calculation model.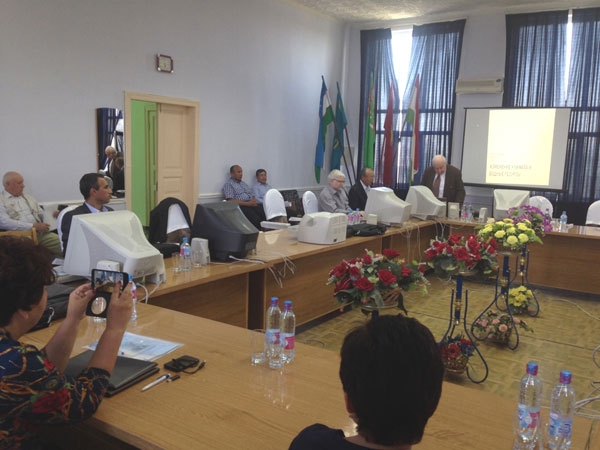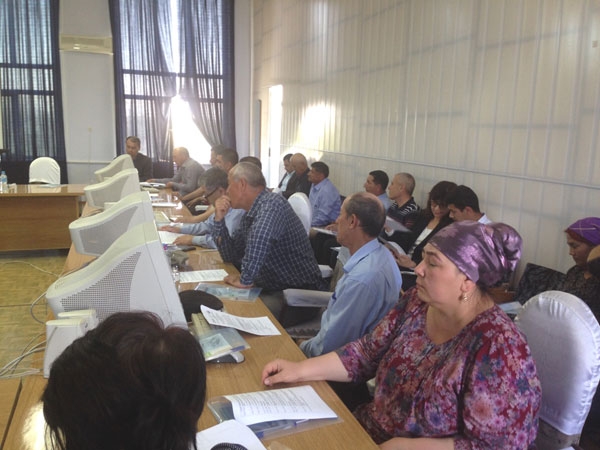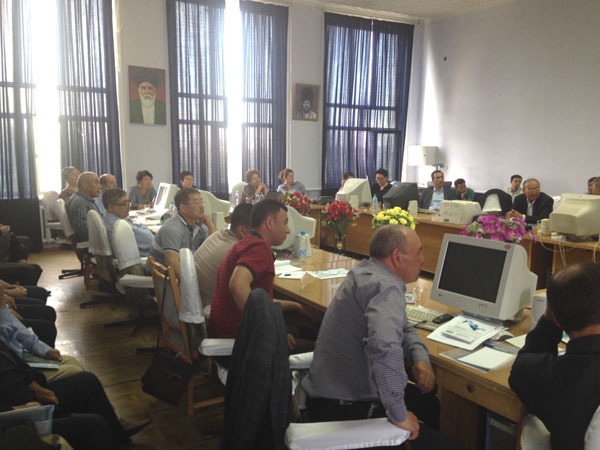 Basic outcomes of the training workshop
1. Climate change is a pressing issue which manifests in temperature rise, increased and more frequent extremes, as well as in potential growth of water consumption in the basin.
2. The forecasts of climate change, as well as more modern forecasts based on the REMO scenarios reveal that the Amudarya River basin is mostly vulnerable as the expected average annual water scarcity would be 6-9 km3 in 2050, including increased water diversion by Afghanistan.
3. In this context, the task of BWO Amudarya and its territorial branches is to oppose to this water scarcity through the set of water conservation measures both along the main water courses and the national water management systems, particularly:
improvement of the accuracy of forecasts (both short-term and long-term ones);
improvement of the accuracy of accounting of water distribution between water users and consumers and better implementation of flow releases plan;
reduction of channel losses to the level of 1990;
reconsideration of water consumption norms taking into account changed soil and hydrogeological characteristics, as well as using new FAO methods adjusted by SIC ICWC to account for groundwater; and
joint activities on water conservation by all water agencies, etc.
4. As to adaptation to climate change, it is of importance to build and strengthen capacity of water agencies, including information provision and exchange based on openness, transparency, and trust, as well as raise awareness among water users.
5. The analysis of legal framework regarding transboundary water management reveals that it is enough flexible and allows adapting the management system to changes expected in view of climate change. This framework should be enhanced through a set of rules and procedures directly bound to basin conditions.