SIC ICWC TAKES PART IN AN EXPEDITION FOR MONITORING THE DRIED BED OF THE ARAL SEA
SIC ICWC together with the International Innovation Center for the Aral region at the President of the Republic of Uzbekistan and with the financial support of the UNDP Representative office in Uzbekistan organized an expedition to study salinization of the Aral region and the dried Aral Sea.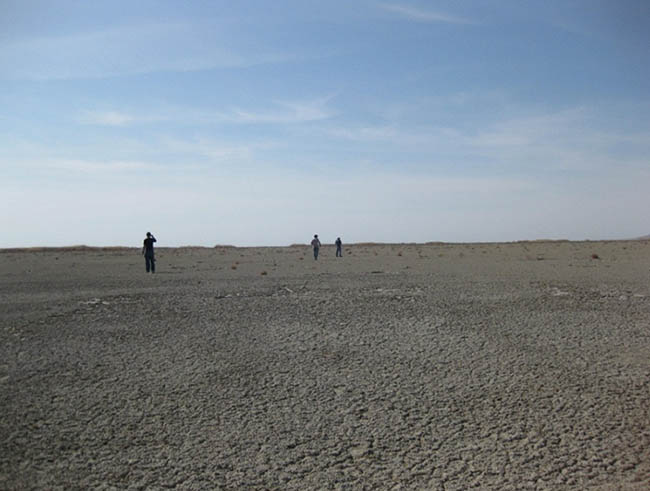 Shor (wet solonchak). The Sea was 50 meters deep here
Objectives of the expedition included:
Comprehensive study of landscape, soil, natural vegetation, artificial plantations, and hydrogeology.
Analysis of the ground survey's results.
Use of satellite images to identify land classes.
Assessment of land area, identification of land surface transformations and exclusion or addition of areas to be phyto-reclaimed.
It was a multi-disciplinary expedition, which involved 11 people, including ecologist, forestry specialist, GIS and remote sensing specialists, soil scientist, hydro-geologist, and botanist.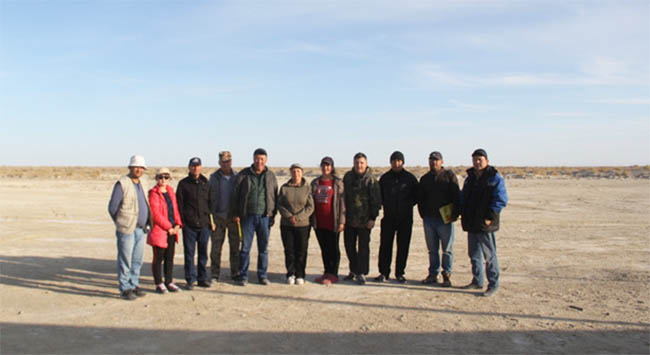 The total area to be surveyed was about 600,000 hectares in Muynak surroundings. The large area of the southwestern part of the dried seabed was studied: from the cliff of the Ustyurt Plateau to the Amu Darya River bed, from the current sea to the historical level of 53 m above sea level.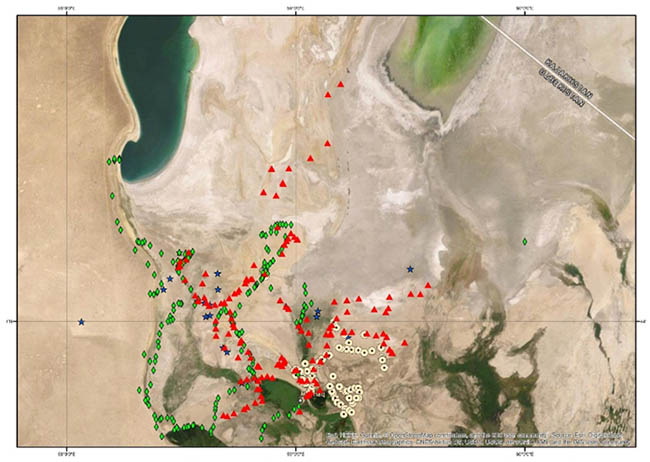 Expedition route
Three cars passed 2,500 kilometers. Along the route, 1587 points were fixed and characterized. 35 soil profiles were cut and samples were taken for analysis from the profiles.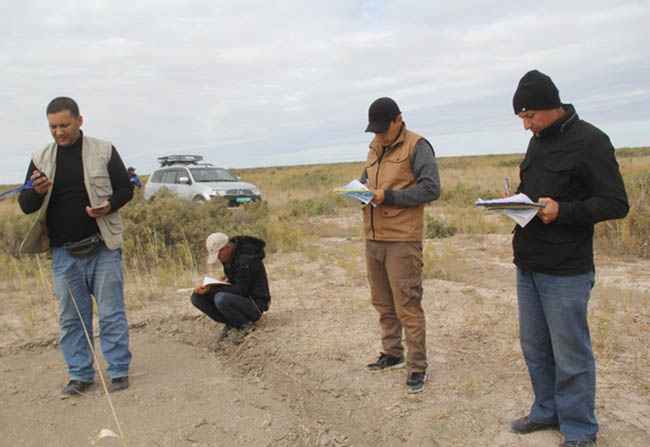 Fixation of points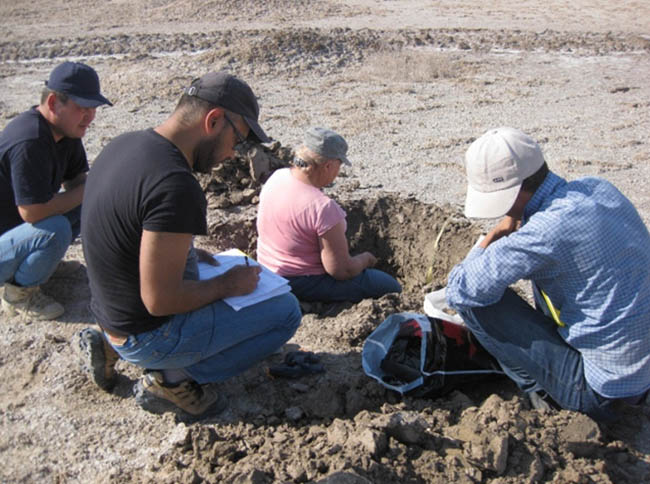 Soil surveys. Characterization of profile and sampling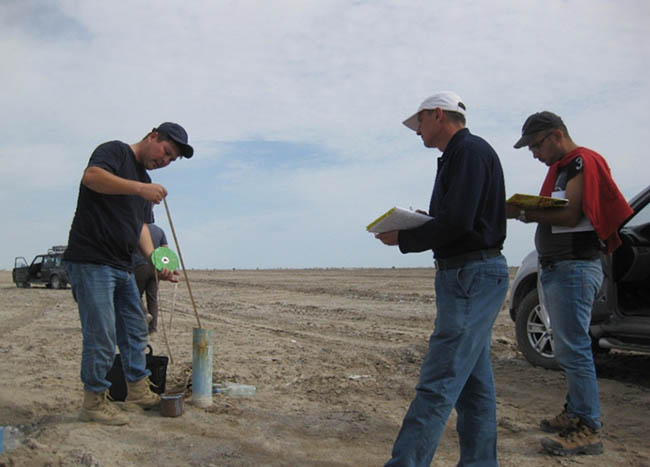 Measuring water table
Routes were chosen as close as possible to those previously surveyed in 2005-2010. Since that time, a lot has changed; there is self-organization of vegetation in some places, with closed-canopy Chingil (salt tree Halimodendron), sands move and hamper crossing.
On 18 October, field work, one of the main stages of the expedition, was completed. Now it is necessary to generalize data to have true picture of the current situation on the dried seabed.
The work is continued.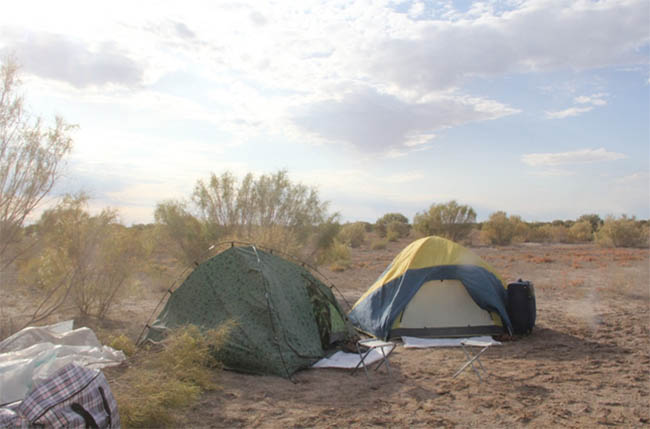 Camp