SIC ICWC MEETS JAPANESE SCIENTISTS
On 26 October 2022, Prof. Katsuyuki Shimizu (ICID WG member, Tottori University) and Dr. Junya Onishi (JIRCAS) visited SIC ICWC. Deputy Director Shavkat Kenjabayev and Avaz Rysbekov from SIC ICWC and Dr. Shukhrat Mukhamedjanov (National University of Uzbekistan) took part in the meeting.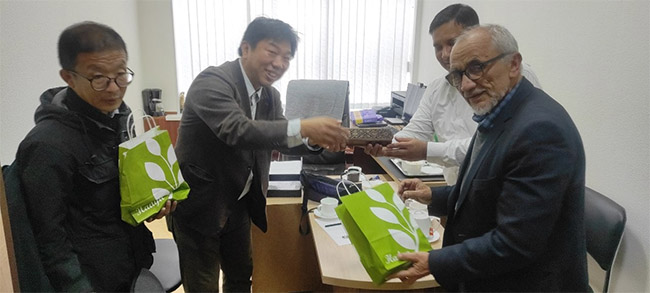 The possibility of conducting a multidisciplinary theoretical and practical training course for Japanese students and the technical guidance "Closed shallow drainage to reduce salinization" were discussed at the meeting.
In 2008-2012, the Japan International Research Center for Agricultural Sciences (JIRCAS) implemented the research project on measures against farmland damage from salinization. The project was focused on the methods for the reduction of salinization in farms that could be used in the fields with shallow water tables. Based on the project results, a guidelines was developed, discussed at different workshops and distributed among stakeholders in Uzbekistan.
In 2013, a Cooperative Research Agreement was signed with the Uzbekistan's Council of Farmers. According to the Agreement, a new research project was launched to study closed shallow drainage technology for the improvement of field leaching.
Based on the research results, a technical guidance was drafted for widespread use by public institutions and farmers.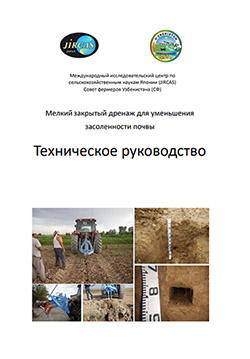 The development of the technical guidance was supported by the Ministry of Agriculture, Forestry and Fisheries, the Embassy of Japan, the Japan International Cooperation Agency, research institutes, and three Water Consumer Associations ("Yangiabad", "Akhmedov" and "Babur") from the Syrdarya province in Uzbekistan.
The technical guidance is available here.