THE DISCUSSION PAPER ON WATER-ENERGY COOPERATION PRESENTED AT ENERGY FORUM IN ALMATY
The session on "Water-energy nexus and energy system resiliency" was organized as part of the 3rd Almaty Energy Forum in Almaty, Kazakhstan on November 6, 2023. The participants addressed relationships between energy production and water management, challenges and opportunities for enhanced cooperation between water and energy management at the national and regional levels.
Mr. Shoimzoda, Deputy Minister of Energy and Water Resources of Tajikistan and J. Keinhorst, Chair of the UNECE Committee on Sustainable Energy delivered welcome speeches on challenges and opportunities for enhanced cooperation on water and energy in Central Asia.
Director of SIC ICWC, Dinara Ziganshina delivered the keynote report on "Prospects for water and energy nexus in Central Asia". She, particularly, presented the main provisions of the diagnostic report "Rethinking institutional and financial mechanisms on water and energy cooperation in Central Asia", where new elements, nexus and mechanisms of coordination, harmonization and service delivery were proposed for the existing schemes in order to ensure long-term sustainability and mutual benefits.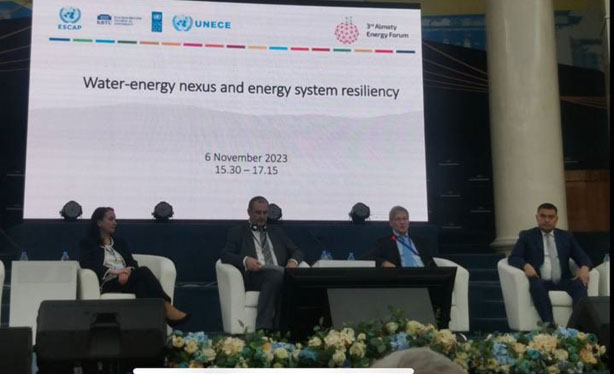 Two panel discussions were organized:
The first panel on "National and regional initiatives towards enhanced coordination between energy and water sectors in Central Asia" was moderated by D. Shoimzoda.
The second panel on "International financing and projects for enhanced cooperation between Central Asia's energy and water sectors" was moderated by D. Ziganshina.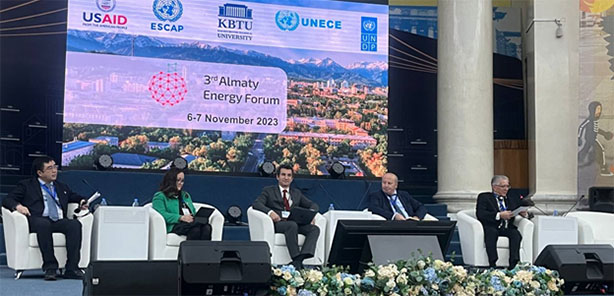 Presenters highlighted the following key points:
the need to strengthen analytical work on water and energy issues (data, forecasts, modeling);
the importance of strengthened institutional mechanisms at all levels (status, authorities, personnel);
holistic and systems approach to addressing current challenges (strategic, technical, institutional, regulatory, financial, educational and other measures);
step-by-step and consistent actions across the board;
the importance of mobilizing private sector and making water and energy sectors more attractive for investments;
assessing the costs and benefits of cooperation as a basis for future actions;
integrating renewable energy sources into the unified system.